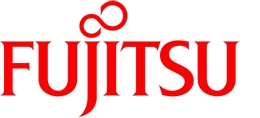 Tokyo and Sydney, Sep 19, 2023 – (JCN Newswire via SEAPRWire.com) –
Tokyo and Sydney, Sept 19, 2023 – (JCN Newswire via SEAPRWire.com) – Fujitsu Limited and Fujitsu Australia Limited today announced plans to acquire Australian digital transformation (DX) consultancy, MF & Associates. The acquisition will strengthen Fujitsu's management, technology and cyber security consulting capabilities, particularly within the public sector and healthcare industries in Australia.
Founded in 2019, Canberra-based MF & Associates marks Fujitsu's fifth acquisition since 2021 in the ANZ region, as part of a strategic global M&A plan to strengthen business delivery capabilities in key areas. MF & Associates will complement Fujitsu's recent acquisitions of Microsoft specialist oobe and cyber security firm InPhySec to bolster Fujitsu's security offerings in Australia.
The latest acquisition marks an important development in the strategy for https://www2.fujitsu.com/global/uvance/">Fujitsu Uvance, which focuses on the resolution of societal issues and contributes to customer growth through cross industry digital solutions. The vision for Fujitsu Uvance includes a significant expansion of its consulting capabilities of up to 10,000 dedicated staff by fiscal year 2025, to create a robust organisation that can quickly address customers' business issues, propose solutions and offerings, and execute on delivery at scale.
Graeme Beardsell, CEO, Fujitsu Asia Pacific said, "Fujitsu continues to invest in exceptional DX companies to accelerate our customers' success. We're experiencing a growing demand for consulting and cyber security capabilities, and we are delighted to welcome MF & Associates' team of highly experienced consultants to Fujitsu to support our customers' needs.
"At Fujitsu we aim to digitally transform businesses to drive positive, lasting change, for our environment, economies and societies and MF & Associates' team of experts will further support us in achieving these goals."
Managing Director, Mat Franklin, MF & Associates, said, "We're excited to become a part of one of the leading global technology companies and to introduce Fujitsu's impressive technology innovations to our clients.
"Like Fujitsu, we pride ourselves on having a strong purpose-led approach to the way we do business and we're thrilled with the synergies this will create for our existing and future clients on their digital transformation journeys."
MF & Associates will operate as a standalone Fujitsu company, retaining its independent identity and all team members. It will be re-branded 'MF & A, a Fujitsu company' and will operate under the continued leadership of Mat Franklin, Managing Director, who will report to Stuart Kilduff, CEO, oobe, a Fujitsu Company.
About Fujitsu
Fujitsu's purpose is to make the world more sustainable by building trust in society through innovation. As the digital transformation partner of choice for customers in over 100 countries, our 124,000 employees work to resolve some of the greatest challenges facing humanity. Our range of services and solutions draw on five key technologies: Computing, Networks, AI, Data & Security, and Converging Technologies, which we bring together to deliver sustainability transformation. Fujitsu Limited (TSE:6702) reported consolidated revenues of 3.7 trillion yen (US$28 billion) for the fiscal year ended March 31, 2023 and remains the top digital services company in Japan by market share. Find out more: https://www.fujitsu.com/">www.fujitsu.com.
About MF & Associates
MF & Associates is a Canberra-based company, whose strong dedication to fostering an inclusive and empathy-led workforce is making a difference for its clients across management, technology and cyber security consulting. MF & Associates aims to be the most trusted and ethical consulting organisation, doing good work for its clients and doing right by its people. With a young history and a strong focus on diversity, the team at MF & Associates has consistently delivered innovative solutions to its valued clients over the past few years and is showing no signs of slowing down any time soon.
Press Contacts
Fujitsu Limited
Public and Investor Relations Division
E-mail: Fujitsu@redhavas.com" data-uw-rm-vglnk="" aria-label="send an email to Fujitsu@redhavas.com">Fujitsu@redhavas.com
Copyright 2023 JCN Newswire. All rights reserved. (via SEAPRWire)