HONG KONG, Mar 7, 2023 – (ACN Newswire via SEAPRWire.com) – The 19th Entertainment Expo Hong Kong is being held from 2 March to 16 April, showcasing the many facets of film, TV, music and digital entertainment. This year's Expo will feature eight exciting industry events during the month-long entertainment extravaganza.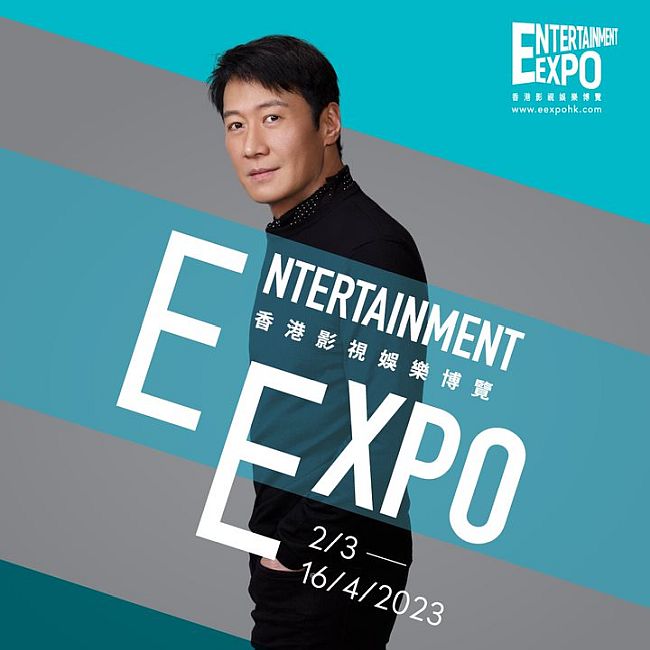 Mr Leon Lai continues to serve as Hong Kong Entertainment Ambassador for the 11th year.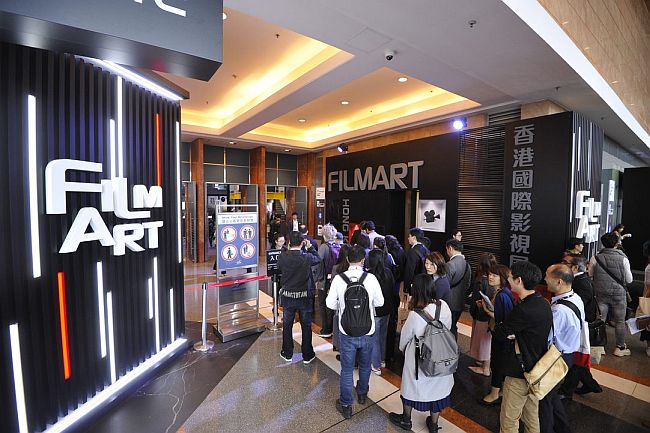 FILMART is Asia's largest cross-media and cross-industry entertainment content trade expo. This year's 27th edition has attracted 700 exhibitors from more than 25 countries and regions.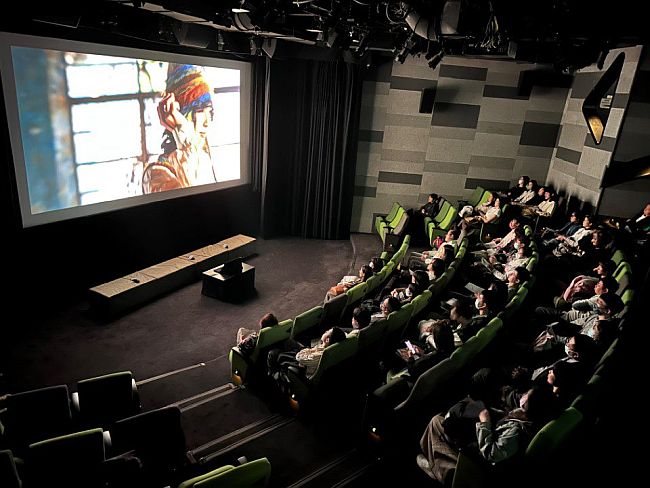 The ifva includes many exciting programmes, such as an exhibition "CINEMA 2.0: Illuminating Vaccum", VR Cinema, two-day conferenceon VR, and screening of films made by ethnic minority youth.
The Entertainment Expo has been held since 2005 with the Hong Kong Trade Development Council as the overall facilitator and in cooperation with different entertainment bodies. It is fully supported by the Create Hong Kong's Film Development Fund. Mr Leon Lai continues to serve as the Hong Kong Entertainment Ambassador.
The Expo's kick-off ceremony will take place on 13 March, the first day of the HKTDC Hong Kong International Film and TV Market (FILMART), at the Hong Kong Convention and Exhibition Centre, gathering Hong Kong and global entertainment industry heavyweights.
HKTDC Hong Kong International Film and TV Market (FILMART), 13-16 March
FILMART is Asia's largest cross-media and cross-industry entertainment content trade expo. This year's 27th edition, held at the Hong Kong Convention and Exhibition Centre (HKCEC), has attracted 700 exhibitors from more than 25 countries and regions. In addition to Hong Kong's major film and television companies, more than 20 pavilions from, Japan, Mainland China, South Korea, Taiwan, Thailand, Italy, the United States and more are featured at FILMART.
There will be a record-breaking number of Mainland Chinese exhibitors. Participating mainland provinces include Beijing, Fujian, Guangdong, Hunan, Jiangsu, Shaanxi, Shandong, Shanghai and more. Additionally, the three major Mainland streaming platforms iQIYI, Tencent and Youku as well as renowned content producers and distributors, such as Zhejiang Huace Film & TV, Daylight Entertainment, Fantawild, Beijing Yiding Legend Culture Co., Ltd, Linmon Media, and more, will showcase their work.
Furthermore, local filmmakers, including Edko Films, Emperor Motion Pictures, Golden Scene, Mandarin, Media Asia, One Cool Pictures, PCCW Media, Universal Films and more, will release and introduce their films.
Aside from the exhibition, FILMART features a series of events, such as press conferences, showcases, summits, seminars, market screenings and more, enabling participants from around the world to exchange ideas and build connections.
EntertainmentPulse, 13-16 March
EntertainmentPulse, the concurrent conference series of FILMART, will feature leading industry speakers who will discuss a variety of topics, including the hype behind dating and romance reality shows, application of Web3 in entertainment industry and Chinese donghua as soft power. Speakers include Jiang De Fu, COO of Bona Film Group, whose 2021 release The Battle at Lake Changjin grossed in excess of RMB 5.7 billion and became the highest grossing film in Mainland China. Other speakers include Hou Hong Liang, President and Producer of Daylight Entertainment, which curated famous drama series, such as Nirvana in Fire and The Story of Ming Lan, and Sebastian Kim, Director of International Content Sales and Acquisition, CJ ENM from Korea, who has successfully promoted tvN's popular Korean dramas, such as 25, 21 in 2022 that became a popular drama globally through online streaming.
Moreover, EntertainmentPulse also welcomes Sanmesh Thakur, Executive Vice President and Territory Head – APAC of ZEE Entertainment and Ziraviss Vindhanapisuth, Vice President of International Business from BEC World, to explore the future of the Asian entertainment market.
Hong Kong International Film Festival (HKIFF), 30 March-10 April
Founded in 1976, HKIFF is the oldest film festival in Asia and the largest cultural event in Hong Kong. This year, the festival will be held in both physical and online format, with Golden Horse and Golden Statue winner Aaron Kwok as the festival's ambassador.
To commemorate the passing of the godfather of France's New Wave cinema, Jean-Luc Godard, this year's HKIFF presents a retrospective of eight of his films with his ex-wife and muse Hanne Karin Bayer. The films include The Little Soldier (1963), on which the two collaborated for the first time, A Women Is a Women (1961), for which Hanne received the Silver Bear Award for Best Actress at the Berlin Film Festival, and To Live Her Life (1962), for which Jean-Luc won the Venice Film Festival's Grand Jury Prize.
The Hong Kong Film Awards (HKFA), 16 April
Entering its 41st year, the HKFA ceremony will be held at the Grand Theatre of Hong Kong Cultural Centre. Gathering the hottest actors, directors and celebrities from around the world, the event will crown winners in 19 categories, including the Professional Achievement Award and Lifetime Achievement Award.
ifva Festival, 2-11 March
Organised by the Hong Kong Arts Centre, ifva has established itself as Asia's leading force in short film, animation and media arts, providing a platform for Hong Kong and Asian creative talents to promote their work. The 28th ifva Festival kicked off on 2 March with the opening of media arts exhibition CINEMA 2.0: Illuminating Vacuum, alongside works of finalists of the ifva Awards Media Art category. Programmes include All About Us student creative film showcase, pop-up VR cinema, conversations on VR and media arts exhibition Wend a Way by Lau Ching-wa Jess. The ifva Awards winners will be announced on 11 March at the awards presentation ceremony.
Asian Film Awards (AFA), 12 March
After being held in Busan, South Korea for the past two editions, AFA returns to Hong Kong for its 16th edition, with support from Create Hong Kong and Film Development Fund at Hong Kong Palace Museum. This year, the Academy has put together a star-studded guest list of nominees and presenters. They include internationally renowned filmmakers Zhang Yimou, Kore-eda Hirokazu, Hamaguchi Ryusuke, Lav Diaz, Darezhan Omirbaev, Peter Chan and Anthony Chen; star actors Sammo Hung, Abe Hiroshi, Carina Lau, Do Do Cheng, Sandra Ng, Nishijima Hidetoshi, Park Hae-il, Suzuki Ryohei, Zhang Yi, Happy Salma, Ji Chang-wook and Chrissie Chau. The best and brightest of the Asian film industry will gather in Hong Kong to witness this grand event.
Hong Kong – Asia Film Financing Forum (HAF), 13-15 March
A major financing platform in Asia, HAF connects filmmakers, investors, producers and distributors. Many well-known industry talents have previously participated in the forum, including Jia Zhangke, Jiang Wen, Lu Chuan and Ning Hao from Mainland China, Peter Chan Ho Sun, Stanley Kwan Kam Pang, Ann Hui On Wah, Fruit Chan and Pang Ho Cheung from Hong Kong, Tsai Ming Liang, Wei Te Sheng, Chung Mong Hong and Leon Dai from Taiwan, Kore-eda Hirokazu, Kurosawa Kiyoshi, Kawase Naomi and Iwai Shunji from Japan, Park Chan Wook, Kim Jee Woon, Bong Joon Ho and Im Sang Soo from Korea, as well as Apichatpong Weerasethakul, Ekachai Uekrongtham, Nonzee Nimibutr and Pen-ek Ratanaruang from Thailand.
The 21st HAF selected 28 in-development projects (IDP) and 15 work-in-progress projects (WIP) from 350 submissions from 38 countries and regions, covering a variety of genres, including comedy, horror, fantasy, romance, suspense, drama and animation. Alongside projects from acclaimed filmmakers and producers, such as Arsalan Amiri, Anthony Chen, Fruit Chan, Stanley Kwan, Teddy Robin, Lin Yu Hsien, Tian Zhuangzhuang, Nai An, Jakrawal Nilthamrong, Nader Saeivar as well as venerable festival director Marco Muller as producer. 22 directors are making their feature debut and 10 film projects from Hong Kong are among the highlights.
Digital Entertainment Summit, 15 March
Together with the Hong Kong Digital Entertainment Association, the HKTDC hosts the 13th Digital Entertainment Summit, with this year's theme being Uncovering the Application of Web3 in Entertainment Industry. Evan Auyang, Group President of Animoca Brands, Jenefer Brown, EVP and Head of Global Products & Experiences of Lionsgate, Lucas Cheung, Managing Partner of Gusto Collective, and Jaeson Ma, Co-Founder & CEO of OP3N, will share how technologies change the future of entertainment industry.
HKTDC Media Room: https://mediaroom.hktdc.com/en
Photo Download: https://bit.ly/3kSSCKk
About HKTDC
The Hong Kong Trade Development Council (HKTDC) is a statutory body established in 1966 to promote, assist and develop Hong Kong's trade. With 50 offices globally, including 13 in Mainland China, the HKTDC promotes Hong Kong as a two-way global investment and business hub. The HKTDC organises international exhibitions, conferences and business missions to create business opportunities for companies, particularly small and medium-sized enterprises (SMEs), in the mainland and international markets. The HKTDC also provides up-to-date market insights and product information via research reports and digital news channels. For more information, please visit: www.hktdc.com/aboutus. Follow us on Twitter @hktdc and LinkedIn
Media Enquiries:
The 27th HKTDC Hong Kong International Film and TV Market (FILMART), 13 March to 16 March, http://www.hktdc.com/hkfilmart
Ogilvy PR: Hon Man Li, Tel: +852 9638 1208, Email: honman.li@ogilvy.com
HKTDC's Communication and Public Affairs Department:
Katy Wong, Tel: +852 2584 4524, Email: katy.ky.wong@hktdc.org
Kate Chan, Tel: +852 2584 4239, Email: kate.hy.chan@hktdc.org
Clayton Lauw, Tel: +852 2584 4472, Email: clayton.y.lauw@hktdc.org
The 2nd EntertainmentPulse, 13 March to 16 March, https://entertainmentpulse.hktdc.com/
Ogilvy PR: Hon Man Li, Tel: +852 9638 1208, Email: honman.li@ogilvy.com
HKTDC's Communication and Public Affairs Department:
Katy Wong, Tel: +852 2584 4524, Email: katy.ky.wong@hktdc.org
Kate Chan, Tel: +852 2584 4239, Email: kate.hy.chan@hktdc.org
Clayton Lau, Tel: +852 2584 4472, Email: clayton.y.lauw@hktdc.org
The 47th Hong Kong International Film Festival, 30 March to 10 April, http://www.hkiff.org.hk
Tel: +852 2970 3300, Email: info@hkiff.org.hk
The 41st The Hong Kong Film Awards (HKFA), 16 April, https://www.hkfaa.com
Tel: +852 2367 7892, Email: hkfaa@hkfaa.com
The 28th Incubator for Film and Visual Media in Asia (IFVA), 2 March to 11 March, http://www.ifva.com
Tel: +852 2824 5329, Email: ifva@hkac.org.hk
The 16th Asian Film Awards, 12 March, https://www.afa-academy.com/
Tel: +852 3195 0607, Email: info@afa-academy.com
The 21st Hong Kong – Asia Film Financing Forum (HAF), 13 March to 16 March, https://industry.hkiff.org.hk/
Tel: +852 2970 3300, Email: haf@hkiff.org.hk
The 13th Digital Entertainment Summit, 15 March, https://www.hktdc.com/hkfilmart
Tel: +852 1830 668, Email: filmart@hktdc.org
Copyright 2023 ACN Newswire. All rights reserved. (via SEAPRWire)